Baby got boobs presents: Staci and Brooke fuck injured guys big hard dick at home
Scene Title: Silence has a price
Storyline: Staci accidentally hit a guy with a frisbee making him unconscious. Brooke suggested they should bring him to her place to plan how to persuade him into not pressing charges against them. But when the guy woke up and saw these two big boobed beauties, he knew he could get them to fuck him in no time. After all, they wouldn't want to end up in jail...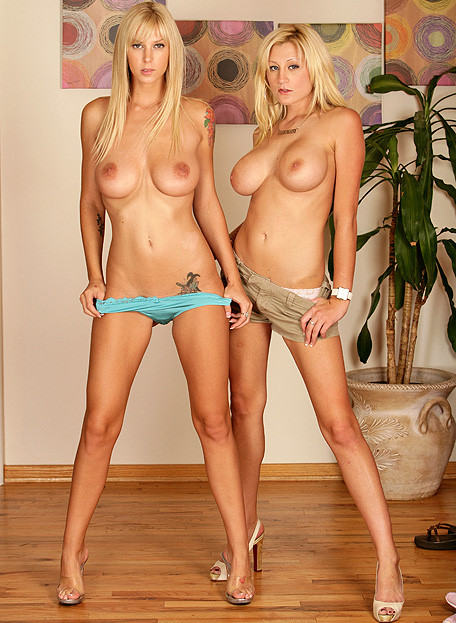 Staci Thorn and Brooke Banner Babygotboobs Picture Gallery
What people are saying about: Staci Thorn and Brooke Banner - Silence has a price babygotboobs video
Comment #1
Ok, acting wasn't the best, the guy was a douche, and the babygotboobs scenario wasn't great. The scenario was better than some that Brazzer's has come up with in the past, and the girls worked pretty good together and both looked hot, especially Staci. However, the guy totally ruined the scene. He looked like a bum and his accent was really annoying. I think the sex should have been a little rougher. You guys should start using guys that did a good job in their scenes. Haven't seen much of Johnny Sins or Billy Glide lately. Stop experiencing with these losers. What'd yu do, hire a blind man to pick the talent? 8/10
Comment #2
t was pretty funny watching them try to drag his body away both times. Who's idea was it for Brooke to look like shit. We all know we have seen her look way better. The concept was so terrible for this scene. Other than that everything was fine. Didn't care much for this guy. Nice comment francisco529. Snoogans!
Comment #3
This shit had me laughin my cracka ass off! She nailed him in the dome with the fisbee, then they tried to drag him away but he was too heavy, then Brooke immediately rolling the window down when they got in the car...hahaha too funny. Then the terminator opened his mouth and it ruined a great setup, but at least he didnt talk too much. Brooke has that intangible that just does it for me, I love all her scenes. I think this is MUCH better than it's rated, both girls are hot and fucked like....porn stars!
Comment #4
Yeah, both Staci and Brooke *DEFINITELY* look like trailer-ho's, but that's actually what I love about this update. Hot, but trashy, and extremely dirty. These are the kind of bitches that we go looking for when we get tired of our whiney, high-class, high-maintenance wives. The kind of chick you'd pick up in a greasy little dive bar, and fuck the living shit out of back at her trailer. *Sigh*...but yeah, both of these chicks remind me of that, and it's a great thing. Highly jerkable update! A+++!
Comment #5
I never thought the writer's strike was going to affect the porn industry, just joking, but you guys have to admit the storyline was a little silly and the acting is not going to win any Oscar, the guy maybe the worst actor ever!.The ANYTHING? just made me laugh for all the wrong reasons. But i have to say, the sex was good, Brooke always looks like a supermodel and Staci was cute, so I'll give it an 8. and i want to thank you Brazerrs for warning me of the dangers of playing Frisbee, the killer toy.
If you're thinking:
"FUCK ME! I really dig this Staci Thorn and Brooke Banner babe!
How much do I have pay to see the full length movie?
Only 1 lousy dollar?
27 sites included? Fuck Yeah, Show Me Where!"