Baby got boobs presents: Shawna fucks her moms new boyfriend in her moms bedroom
Scene Title: Payback's a bitch!
Storyline: Shawna is not allowed to bring guys home, but her mom is always bringing her boyfriends around!! She is fed up with this situation. So when her mom's new boyfriend asked for the bathroom, she offered to show him where it was. But instead, she took him to her room and made him fuck her hard and shoot his load on her face and big boobs!!! That'll show her mom...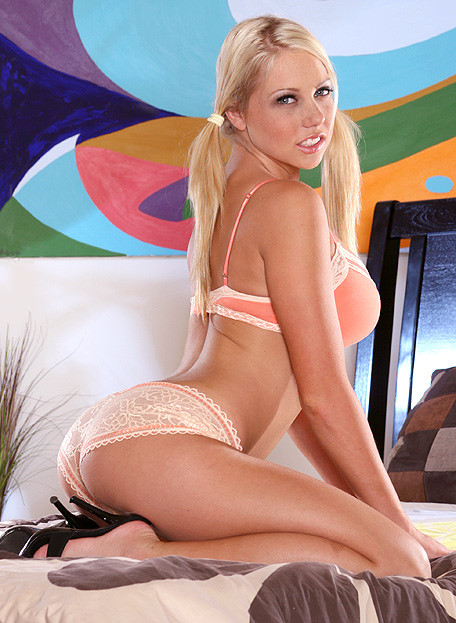 Shawna Lenee Babygotboobs Picture Gallery
What people are saying about: Shawna Lenee - Payback's a bitch! babygotboobs video
Comment #1
shawna you are realy amaizing and this scene you ve made,I liked that revenge of yours.hot hot hot.MORE
Comment #2
If she is not a #10 I will shave her pussy the rest of her career. Those really perky tits looked even better when they had tittie hard ons. The reverse cowgirl really exposed her great body and nice pink cunt as it took the cock like it was supposed to. Sshe rfeaally knows hiow to ha ndle a prick with mouth as well as cunt action. MORE!!!!!
Comment #3
Agreed with all the other comments. She is one of the very best at what she does (making guys nutt behind a computer screen all over the world.) Like everyone else I would love to see her in more scenes. Shawna Lenee and Rachael Starr would make a ridiculously good scene, my two favorites.
Comment #4
amazing, please get more of her. And use better camera angles in the next shoots. Use more wide shots and have her lying on her front flat so her innocent yummy bum cheeks are facing upwards, just screaming out to be licked, sucked, kissed, bitten, slapped, grabbed and FUCKED. YUMMMM, and get her having her nipples sucked like never before! yum
Comment #5
Shawna (formerly Kara--Minor or Bear) is absolutely astonishing! What a beautiful, intense and candid girl! I echo what most of the others members have said: more, please! And I have it from good source that she also likes it kinda of rough!
If you're thinking:
"FUCK ME! I really dig this Shawna Lenee babe!
How much do I have pay to see the full length movie?
Only 1 lousy dollar?
27 sites included? Fuck Yeah, Show Me Where!"