Baby got boobs presents: Daisy takes home a huge dick to fuck her big tits
Scene Title: Illegal Parking
Storyline: Daisy went to shop for a bit but she illegally parked behind a guys car and kept him blocked for 45 minutes!! The gentleman was quite irate when she finally returned. He brought poor Daisy to tears!! Finally after consoling her, the two kind of made up and she invited him back to her place. Hey, stranger things have happened!Once back at her place, the two get to know each other a little better...actually alot better! What proceeds is great fucking and Daisy boobs are a sight to see in this babygotboobs video!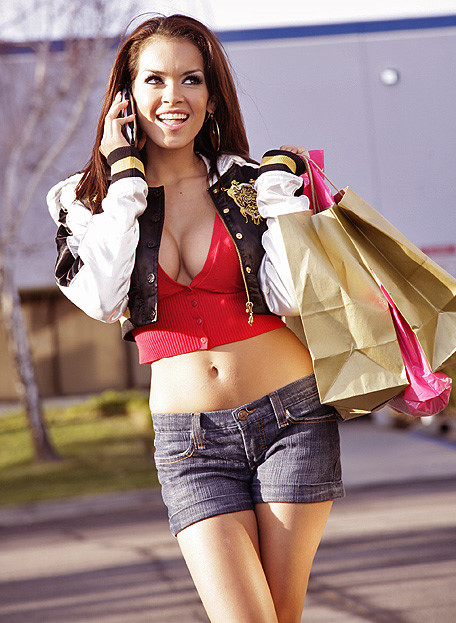 Daisy Marie Babygotboobs HD Video
What people are saying about: Daisy Marie - Illegal Parking babygotboobs scene
Comment #1
What a doll! She is smokin hot. Her body is smooth with big tits that are just right in proportion to the rest of her with great nipples. More please!
Comment #2
This was my first look at Daisy Marie. I agree with funkdoc the setup was good but the story bombed. I thought outside during the dialog her hair was in the way of her boobs. What I like about the sex was that she was so petite. Which made it easy on him to leave his cock in when changing positions. Eric just talked too much during the sex. After he dropped his load, he was still running his MOUF. I loved watching her shake her boobs. Excellent boobjob by her surgeon. 2 erect nips, Snoogans!
Comment #3
DAMN! HOT shit! I loved how he tried to put it in her butt at the beginning and then stuck a finger up there later on. Nice try buddy! You guys should try to get her to do some REAL anal. I'd for sure keep my membership to see that shit! The dude was a bit of a creeper and looked a bit too old, I don't generally care too much about the dudes though.
Comment #4
Fuuuuuuuuuuuuuuuuuuuuccccccccccccccccccccccckkkkkkkkkkkkkkkkkkkkkkkkkkkkk ME, she should be on a catwalk, not doing porn lol, not that im complaining. I see you are bringing out DVD's at last! woop woop
Comment #5
I've always thought Daisy's scenes were good in the past, but this was not one of her good scenes. It was actually a let down, I expected it to be better. I think her face was ugly in this scene, and I like how she walks past about 5 empty parking spaces while on the phone saying she couldn't find a spot, lol. That was fuckin hilarious. I thought the sex sucked. And for the love of god, stop thinking you tits bounce. they're not natural and they weren't going anywhere. I've seen Daisy look better in the face in other scenes, as well as seen her have better sex in other scene's she's done. The only thing I liked about this scene, was from her waist down, nice pussy, ass was alright, I prefer thicker butts, but for a small ass, it's still nice. The scenario had potential, but the "let's read magazines" twist ruined it from that point on. 6/10
Daisy Marie Babygotboobs Picture Gallery
If you're thinking:
"FUCK ME! I really dig this Daisy Marie babe!
How much do I have pay to see the full length movie?
Only 1 lousy dollar?
27 sites included? Fuck Yeah, Show Me Where!"