Baby got boobs presents: Crista Moore has a voyeur checking out her big titties
Scene Title: Big Tit Craving!
Storyline: At least once in your life you've hooked up with a girl who come to find out has a hotter friend!Whom you wished you could fuck!Crista came over to her friend Natalie's house and Natalie tries to hide her boyfriend in the closet so she can get rid of Crista. That plan went to shit when Crista started modeling her new bra with her spectacular tits. So when his girlfriend went into the shower,she gave him the big action he was clearly missing!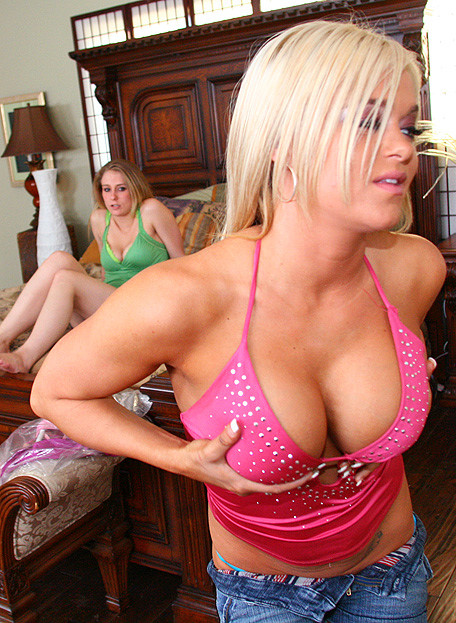 Crista Moore Babygotboobs HD Video
What people are saying about: Crista Moore - Big Tit Craving! babygotboobs scene
Comment #1
Yet another amazing performance by Crista. Hope to see more of her soon. Talk about a hot body!!
Comment #2
lmao she acts like a dumbass bitch in this babygotboobs video, its hilarious. shes like "maybe you can buy me food and get me a present" haha. typical blonde haired so cal bitch. she is so fucking hot though, and her moans are amazing. shes def the type of girl thats hard to fuck unless you are her perfect type. great body and ass and tits. the guy was way too quiet and pale. get a tan homie. 8/10
Comment #3
Next time, I would like to see her keep those heels on. Keeping those pumps on would have added some spice to the scene.
Comment #4
Good scene. Loved the scenario. It was hot watching Crista model her new thong and bra to the other girl while the boyfriend is watching. The girlfriend in this scene was hot too, get her in some scenes ASAP. I think this scene as good the way it was, a threesome with this scenario wouldn't have been as good. The only thing that could have been better about this scene is the sex being rougher and Crista's tit job actually looking good. Overall, 8/10.
Comment #5
Damn supporting actress really getting involved and a hot piece of ass. Blew my mind when Natalie was wearing the towel. Don't tease us by saying she has some clothes she wants to try on and all we see is a damn bra. Crista is a hottie and looked like she was finally enjoying herself. Looks like Crista has some cowgirl skills too. Pretty good scene but she should have pushed her boobs together if he was gonna come there. 2 erect nips, Snoogans!
Crista Moore Babygotboobs Picture Gallery
If you're thinking:
"FUCK ME! I really dig this Crista Moore babe!
How much do I have pay to see the full length movie?
Only 1 lousy dollar?
27 sites included? Fuck Yeah, Show Me Where!"