Baby got boobs presents: Britney Brighton fucks the shit out of the peeping tom
Scene Title: Bed and Breakfast part 1
Storyline: Britney runs a bed and breakfast with her mom: Rachel. Today Rachel brought two hitchhikers (Mikey and Charles) in need of a place to stay. After being formally introduced, Britney goes to show Charles his room for the day and then she goes back to her own room. Charles decides to follow her and ends up catching a glimpse of Britney getting undressed in her room. The peep show is over when Britney realizes that Charles is watching her but instead of getting mad; Britney shows him how the girls in her small town like to kill time…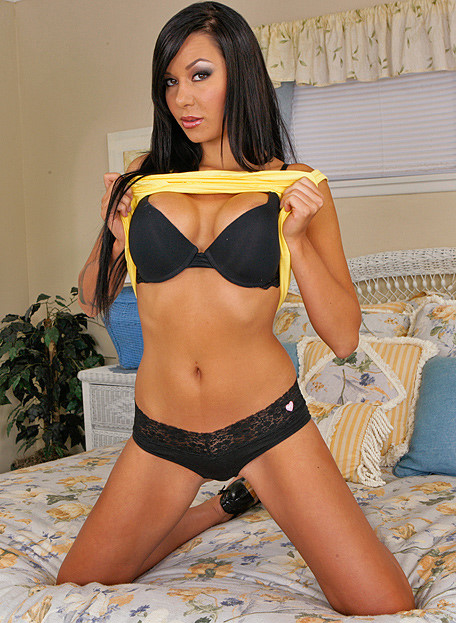 Britney Brighton Babygotboobs HD Video
What people are saying about: Britney Brighton - Bed and Breakfast part 1 babygotboobs scene
Comment #1
The most gorgeous girl on the entire baby got boobs site. Tits to die for - perfect specimens. Who cares if they are fake, they are incredible. On the 8th day God created Britney Brighton's tits. Take me woman, take me now!
Comment #2
She is FUKING HOT!!! jesus brazzers where the fuck did u find this piece of smoking ass??!!!!
Comment #3
I'm not familiar with this girl, but I'm seeing her name was formerly Britney Blew? She should have stuck with her former name, cuz her performance definitely was sub-par. Hopefully she doesn't have the same fate as Angel Rain. Britney absolutely stunning girl (but with an ugly pussy I might add). Bring her back for more, because a girl this good looking should be able to step her game up. Charles and Mikey are is probably the best combo here for this fine baby got boobs video. Both good performers and can play their parts well, which always makes for a good scene.
Comment #4
rediculously hot, but that will only go so far. i had high hopes for this one and was a little(actually a lot) let down due to the exremely fake "oh yeah" moaning and a bad reverse cg. beautiful pussy, i'd eat it long time.
Comment #5
Kudos to the Flick Shagwell on the hair and makeup of Britney Brighton. I saw her on FastTimes@NAU and she looked like she just woke up. Looks like the Major Stud was hittin that pussy good cause she couldn't control that left leg. That reverse cowgirl was really awful. She couldn't get that going for nothing. Charles was even letting her get the position she needed. Damn I think that's the hardest I have seen Charles cum. That would have been a helluva facial. Can't wait until part two when I can see Mikey Butders who can tea bag me any day.
Britney Brighton Babygotboobs Picture Gallery
If you're thinking:
"FUCK ME! I really dig this Britney Brighton babe!
How much do I have pay to see the full length movie?
Only 1 lousy dollar?
27 sites included? Fuck Yeah, Show Me Where!"